5 Urban Gardening Ideas To Transform Small Outdoor Spaces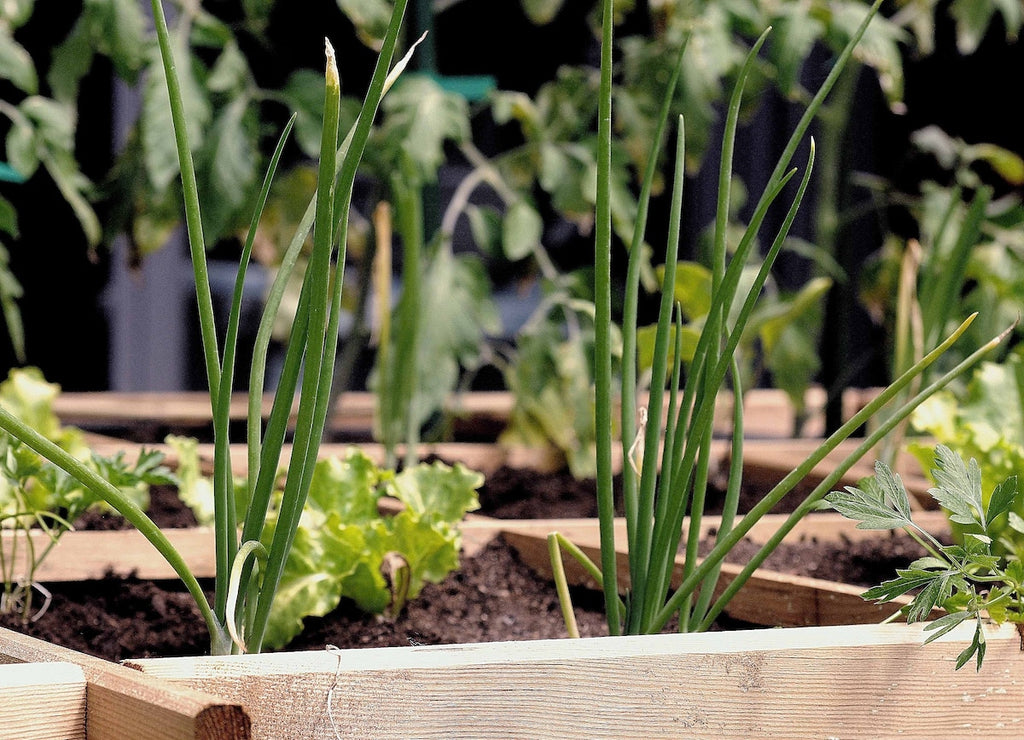 In a bustling, big-city environment, it can be all too easy to become somewhat disconnected from the natural world. Thankfully, the urban gardening movement is giving city dwellers access to the joys of a thriving garden in even the smallest outdoor spaces - and to help you curate your own flourishing urban garden, we have some ideas at the ready.
If you're working with a modestly sized garden and struggling for inspiration, we're here to help. In this post, we're breaking down a selection of tried and tested urban gardening ideas designed to help you maximise every inch of your small urban garden and create a lush paradise to call your own.
Introduce raised flower beds
When you're working with a hardscaped foundation like you'll generally find in a yard or roof terrace, introducing flowers often involves going above ground. Populate your urban garden with raised flower beds, using a purpose-made compost, and fill it with a variety of your favourite flora.

Your raised flower beds will bring colour and texture to what could otherwise be a somewhat muted and sterile-looking space - and can even have outdoor seating built into them to create an al fresco leisure spot surrounded by beautiful greenery.
Make plant pots a design feature
At every stage of your urban garden design, ask yourself whether functional features could double as decorative focal points. There's no doubt this is true when it comes to your plant pots, which can serve as eye-catching design features in their own right when adorned with complementary colours, patterns and textures for a cohesive garden aethetic.
In the absence of traditional flower beds, plant pots in a mixture of stylish designs can create a similar effect while adding new visual dimensions to your urban garden.
Create defined zones
Space permitting, one of our favourite urban gardening ideas is to use strategically placed greenery as a boundary between distinct zones in your urban garden. From an outdoor dining area to a space for your fire pit to a miniature herb garden, there are possibilities galore when it comes to zone ideas.
The key is to use larger plants as visible boundaries between these zones - making maximum use of your garden's beautiful greenery. And you can top off this concept with a large, well-placed mirror to create the illusion of depth where space is limited.
Maximise vertical space
To draw from the principles of effective interior design, when floor space is at a premium, look up. Making efficient use of the vertical space available in your urban garden will help you to preserve precious floor space while creating the appearance of greater height.
Identify any vertical spaces in your urban garden that can be covered in pretty climbing plants to create a luxuriant feature wall, and avoid introducing too many new, freestanding features. This way, what little floor space you have can be used for practical decking and the odd statement feature.
Play with transterior design
Our final urban garden idea involves blending the boundaries between indoors and outdoors - a technique known as transterior design. Creating a seamless space that flows from the interior of your house into your urban garden is possible through strategic design choices, such as extending your indoor flooring design out into the garden - which will create the appearance of one larger, combined space.
You can also bring the outside in through the introduction of various houseplants. Give these indoor potted plants the nourishment they need and your home's interior will be in full bloom - just like your expertly designed urban garden.
Get started with your urban garden transformation by investing in high-quality compost to give your plantlife a nutrient-rich environment where it can thrive. Shop our online range of organic compost options now to give your urban garden a sustainable foundation.