FertileFibre delighted with Which? Best Buy accolades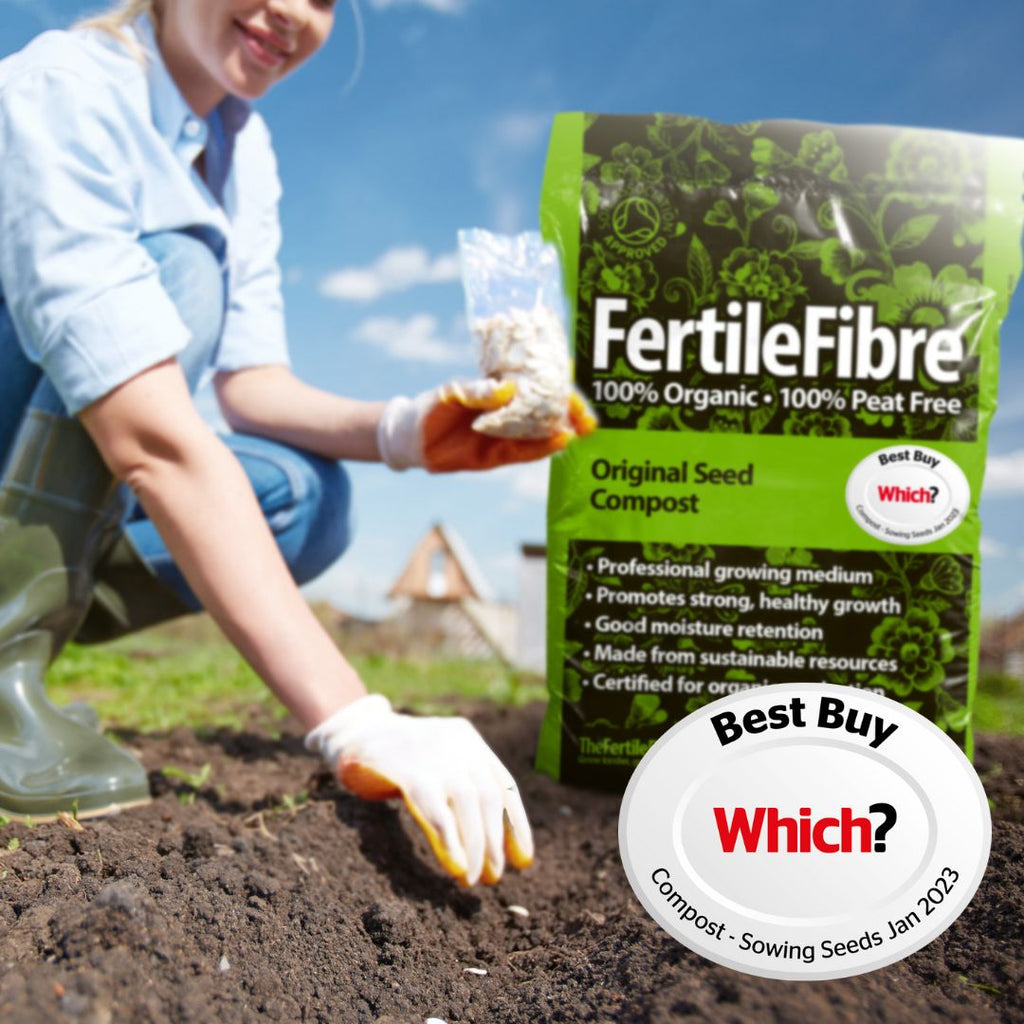 FertileFibre Original Seed Compost and Original Multipurpose Compost have been named Which? Best Buy Compost for Sowing Seeds! 
FertileFibre has been producing the best quality peat-free compost since 1992, and having two products named as Which? Best Buy in 2023 is fantastic news.
Which? is the UK's not for profit consumer champion, responsible for rigorously testing, reviewing and recommending products.
In the recent Which? test on composts for sowing seeds, FertileFibre achieved high scores for two of their best selling products, 87% for FertileFibre Original Seed Compost and 83% for FertileFibre Original Multipurpose Compost.
Following a Which? Best Buy accolade last year, FertileFibre Original Seed Compost scored top again for the 2nd year running. According to Which? 'Impressively, it matched the scores of the professional peat compost and had the highest germination rate of any peat-free compost'.
Which? also acknowledged that FertileFibre Original Seed and Multipurpose Composts are worth considering for young plants as well as for sowing seeds.
With the government under increased pressure to ban the sale of peat compost, due to its negative impact on the natural environment, and its contribution to climate change, FertileFibre makes a great alternative. Peat is a cheap growing medium for gardeners, but it comes at a cost to the environment, and for some time now campaigners have been calling for the government to act.
Full details here.