As seen on The Vegan Society: our vegan compost tips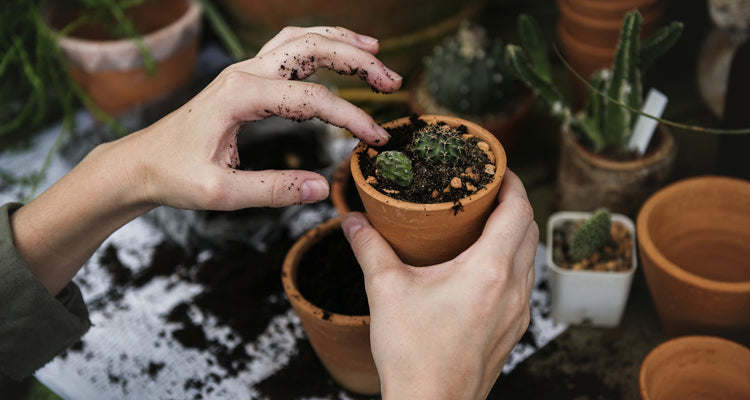 We've been making vegan compost since 1992. Our nutrients are vegetable-based. We don't add any manure or animal products. Instead our compost's nutrients come from the mineral vermiculite, grow bark, potting bark and sterilized loam. In recent years, the popularity of veganism has boomed. There have been countless articles about vegan food and drink. But what about how that food is grown?
As seen on The Vegan Society
Our products are accredited by
The Vegan Society
. So we were delighted when they interviewed us for an article on their website. You can read the full article here:
A potted history of vegan-friendly compost
.
How to buy vegan compost
You can order all these vegan compost mixes online:
Vegan seed compost - our Vegro Seed Compost is ideal for seeds, cuttings and propagation. It is vegan-friendly, peat-free and particularly suitable for plant plugs.
Vegan multipurpose compost - our Vegro Multipurpose Compost is perfect for transplants, containers and propagation.
Vegan potting compost - Vegro Potting Compost is good for crops of vigorous growth and heavy production. It contains slow release nutrients for strong, even growth.
More blends for specialist vegan growers
We offer other vegan compost blends too. These include tree and shrub potting compost, potting loam mix and a winter seed compost. Just call us on
01432 853 111
or email
info@fertilefibre.com
for more details.
How to buy vegan compost nutrients
Vegan nutrients - mix these vegan-friendly nutrients with your own compost to give it a boost. Or add them to coir to make your own compost.
Who are The Vegan Society?
Founded in 1944, The Vegan Society is an educational charity. It provides information and guidance on various aspects of veganism.
Their definition of veganism
"Veganism is a way of living which seeks to exclude, as far as is possible and practicable, all forms of exploitation of, and cruelty to, animals for food, clothing or any other purpose."
"There's an app for that"
Thinking about going vegan? Check out The
Vegan Society's 'VeGuide' app
for Android and Apple phones.