Tomatoes growing well in FertileFibre grow bags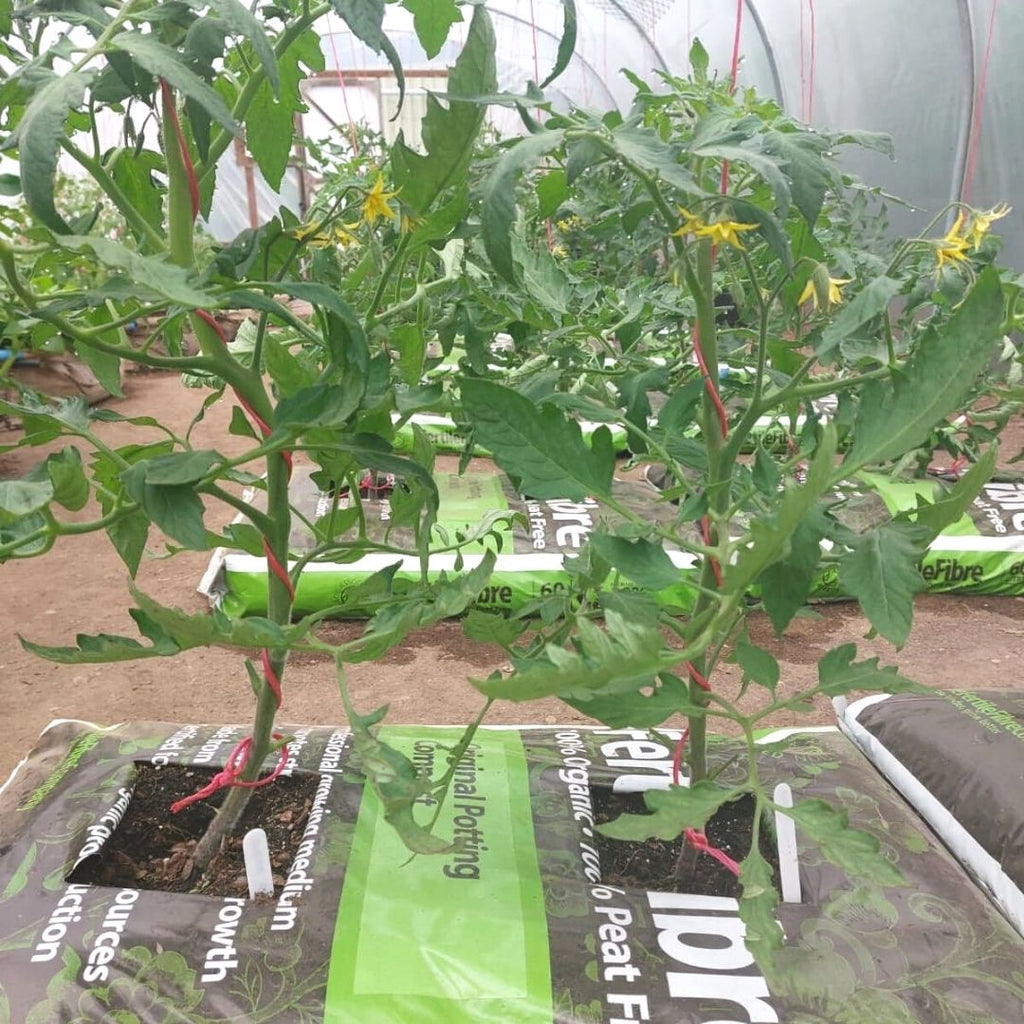 Our 60 litre bags of Potting Compost make the perfect grow bag for your tomatoes, chillies and peppers! They're also great for salad crops and strawberries.
Simply lie the bag flat, make a couple of holes in the bag to plant in to, and a couple of slits in the bottom of the bag for drainage and away you go!
Our tomato plants are coming on well, we can't wait to taste them!