How Bad is Peat Compost for The Environment?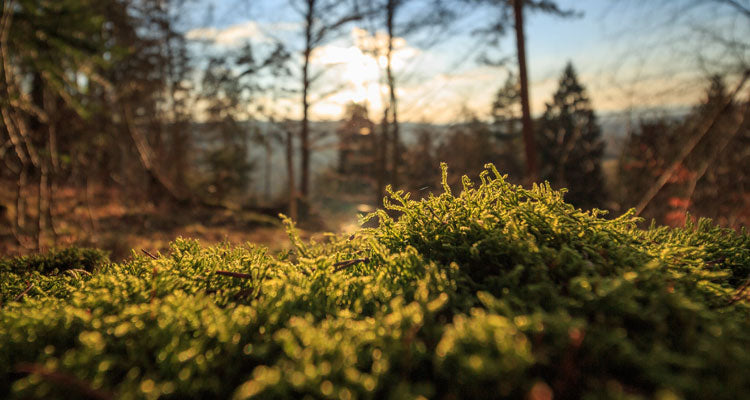 Peat compost has been used by gardeners and growers for decades. However this enthusiasm to feed our own gardens is actually damaging the environment.
Why are peat bogs so important?
Peat is created from the decaying remains of plants from more than 12,000 years ago. Mining raised bogs for their peat destroys them. These bogs are home to plant and wildlife species which can only exist in this unique environment. Because of this, many peat bogs are Sites of Special Scientific Interest (SSSIs).
I'm not that bothered about the wildlife. Anything else?
OK, then what about helping to stop your home being flooded? Peat bogs in upland areas soak up water. They therefore help reduce the risk of flooding and flood surges. A
pilot study in Ceredigion
by the Wildlife Trusts in Wales suggest up to 25% more water could be retained by properly-managed bogs.
But I only use one bag of peat compost a season
It might feel like you're not using much. But multiply that one bag by all the gardeners in Britain, and the total soon mounts up. Gardening enthusiasts account for 60% of the peat bought in the UK. So, by purchasing an alternative product, you will make a difference.
I use a multi-purpose compost. That doesn't have peat in it, does it?
Have you checked? Unless it says peat-free, chances are it will contain at least 70 per cent peat.
I use an organic compost. That doesn't have peat in it, does it?
Organic doesn't mean peat-free. Please check the label.
I want to support the environment, but I want my plants to thrive too
Many gardeners trust peat as a growing medium. But it's not always ideal. It is a poor mulch, quickly dries out, and is easily blown away. Peat compost alternatives have been refined over many years to provide a fantastic growing medium. Our own peat-free composts re-wet easily, have good water retention, do not blow away in the wind and are pleasant to handle. No dirty peat-stained fingers ever again! Also all the ingredients are organically accredited. Commercial growers, stately homes and National Collection nurseries have used us for years. Check out the opinions of these top National Trust gardeners:
Why not give one bag a trial run? Give peat-free a chance!
But peat-free compost is more expensive
The cost can be higher but that's because it has to be processed more. The more gardeners who ask for it, the more likely the garden centres will stock it. Which means bulk-buying at trade prices. Which means the chance of lower costs being passed on to the customer.
It's so difficult to find peat-free compost
Sometimes it is hard to find in your local garden centre. But we offer next day delivery to the UK mainland, whether that's one bag or a whole pallet. For the majority of the UK, delivery is free. We sell a range of
environmentally friendly compost
online. We stock potting, seed and multipurpose compost. After a specialist blend? Then just get in touch. If you've any questions, give us a call on
01432 853111
or email us at
info@fertilefibre.com
You're also very welcome to arrange a visit to us here in beautiful Herefordshire.